CASE STUDIES - KINGSTON HEATH GOLF COURSE
Kingston Heath is considered by some to be the best golf course in Australia. Graeme Grant, was the design consultant from 1982 during a period of 3 Australian Opens. In order to keep pace with the game's improved technology a series of alterations were made to the grees, tees, bunkering and fairways.
The most important element of this work was to blend our style with the majestic character of Kingston Heath. We are proud to say that any new work is impossible to define from the old.
"The putting sufaces, especially those Grant reshaped during his tenure, are superb, and it would be hard to argue that the greens on any classic course in Australia ... are better than the Heath's" Australia's Finest golf Courses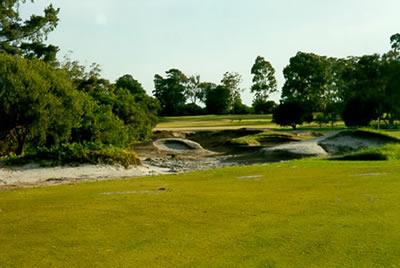 | | | |
| --- | --- | --- |
| | | |
| Kingston Heath Golf Club 2nd hole before | Kingston Heath Golf Club 2nd hole during construction | Kingston Heath Golf Club 2nd after |
| | | |