SERVICES
PLANNING & DESIGN DEVELOPMENT
REMODELLING & UPGRADING EXISTING COURSES
DESIGN & CONSTRUCTION DOCUMENTATION
CONSTRUCTION SUPERVISION BY TIMELY ON SITE VISITS THROUGHOUT CONSTRUCTION
SPECIFIC FEATURE SHAPING

The importance of a close project team in the development of a golf course is paramount for its success. With this in mind, GGGD have developed a long term working relationship with Meinhardt Consulting Engineers, who provide all necessary drafting and engineering services.
Meinhardt are a leading multi-disciplinary engineering firm with 20 offices and over 1300 staff operating in Australia, Asia, U.K. and U.S.A. providing the full spectrum of engineering, infrastructure and project management services.
Meinhardt's detailed engineering background coupled with GGGD, offers all clients a complete golf course design and infrastructure service.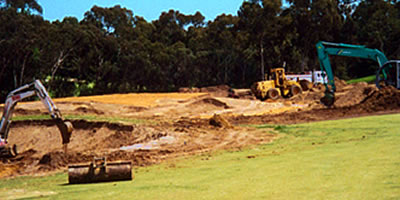 download our capability statement [ click here ] 1.6MB pdf format